Avrora Software drops the channel and goes direct
Avrora was founded in 1997 and is a market leader for cost controlling and expense management solutions based on Microsoft SharePoint.
Avrora's software solutions offer large enterprises a simple way of reducing administration overheads while optimizing cost control and expense management. The process-based solutions are built on the Microsoft SharePoint system and integrate seamlessly into a wide range of ERP systems such as SAP, Dynamics AX and Oracle to deliver a complete modular solution for cost control and expense management.
The company established its' position in their domestic market through a direct go-to-market approach and have since achieved a clear leading market position here.
Their international activities, which started in 2002, were based on an indirect partner driven concept.
"I assume we did as most software companies do – and for the same reasons", says Arnold Schiesser, CEO of Avrora. "We wanted to tap into the existing relationships that potential partners already had with our potential customers. This way we could provide an additional revenue flow for these partners and they could help us get access to new customers."
Reality has proven that it is difficult to find partners, who are genuinely committed to the growth strategy that Avrora is undertaking.
"Many partners get really exited about our value proposition," says Arnold Schiesser. "But when it comes to investing in the learning curve, many do not have the patience it takes to build such a new business platform. Those who do make the breakthrough seem to be satisfied when they have acquired 2-3 customers. Having to recruit new partners for every 2-3 customers doesn't make sense. It becomes too expensive to recruit and it doesn't provide the foundation for providing professional Partner Account Management either."
While Avrora is investing in their own direct sales and implementation resources, they continue to support their current partners.
"Our partners have invested in the business relationship with us," says Arnold Schiesser. "We will help them protect their investment and we will keep supporting those who see a growth potential and are prepared to allocate the resources to make it happen. In some countries we have very active partners and they will continue to get our full support. We will concentrate our direct approach on those markets where we do not get adequate penetration through the channel."
So far Avrora, who have their headquarters in Helsinki, have established offices in Germany, UK, and Redwood City and New York, USA.
Our perspective on the Avrora endeavor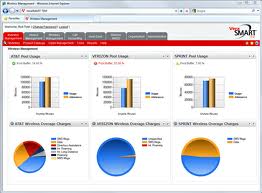 Penetrating the enterprise market through resellers has always proven very difficult. The enterprise market is dominated by the vendors (SAP, Oracle, Infor, CA, BMC etc.) who promote their own software, and by the big system integrators (HP, IBM, Cap Gemini, CSC, Accenture etc.) who do not resell software. The Microsoft channel, which primarily is made of smaller partners, does not have a solid grip on the enterprise market.
We believe that Avrora's decision to establish their own direct sales and implementation capabilities is the right way to move forward. Avrora is an ambitious company with a solid growth potential. Working through a channel always makes it difficult to control and accelerate the growth process.
Having to build their own sales and implementation organization requires financial muscle. However, if they can cut the time to revenue by working directly, "save" the margin they otherwise have to pass to the resellers and book the implementation and support services themselves, then the cash flow scenarios may not be that different.
Managing a hybrid go-to-market model with a direct and indirect approach will not be easy. The strategic DNA of these two approaches is just too different. Long-term, Avrora will have to make the decision for a clean approach, and we believe the direct approach is the right one to choose.
About Avora
Avrora is a cover name. There is a real company behind this case study, but the company has asked us to cover its' identity. They are in the midst of migrating from the partner based international Go-To-Market approach to a direct approach based on wholly owned subsidiaries with their own sales, implementation and support staff. They fear that making this decision public may hurt their current partner based business.