Market Segmentation Fundamentals in the Software Industry
---
As improved brand recognition advances revenue generation and makes it more predictable, the start-up's trick is to achieve such a position in a small market segment first. Because that's achievable on a small budget and can happen fast, it is the practice of concentrating your efforts and resources on an area where you achieve maximum impact.
---
When you are not yet a recognised brand in the market, then designing a predictable revenue generation process requires that you get two crucial concepts nailed:
The ideal customer profile
The value proposition
The two concepts are tightly related, and you need to develop them together. Any product has more value to some customers than to others. That also accounts for products that in principle, are generic.
Defining the ideal customer profile is an exercise that helps you isolate the variables required for identifying your key market segment. The value proposition then needs to be tailored to the specific business model environment and the customers' needs in that segment.
Identifying such segments and speaking to their needs will enable you to generate inbound inquiries, charge higher prices, close sales faster, reduce your customer acquisition cost and improve customer advocacy.
As improved brand recognition advances revenue generation and makes it more predictable, the start-up's trick is to achieve such a position in a small market segment first. Because that's achievable on a small budget and can happen fast, it is the practice of concentrating your efforts and resources on an area where you achieve maximum impact.
A product for everyone is a product for no one.
Allow me to use an example to which we can all easily relate.
Although you probably have little in common with Apple, I still believe they serve as an excellent example of exercising market segmentation and value communication.
Apple Watch: The future of health is on your wrist.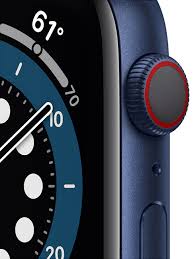 Everyone knows Apple. Most will also know the Apple Watch. However, you will notice that Apple positions the Watch as a device for people passionate about exercising and concerned about their health.
They don't position the Watch as a timekeeping device for everyone.
Because if you just need to keep track of the date and time, there are less expensive alternatives. And if you want a piece of jewelry, then there are many more prestigious options. All of these alternatives will outlast any model of the Apple Watch you may buy. With the speed of change in information technology, you can expect any specific Apple Watch model to be outdated at some point in time. The $10,000 Apple Watch in gold that you bought in 2015 stopped supporting new versions of the operating system in 2018. It still works, but will not support all the fancy features offered by new combinations of hardware and software.
Although the Apple Watch is a generic piece of electronics, Apple carefully positions the product vis-a-vis a well-defined market segment. A segment that can accept buying a new version at regular intervals and is prepared to pay a premium price.
All Apple products are generic, but their design, pricing, and market communication appeal to a small segment in the market, maintaining a premium brand position that yields the highest gross margins.
The Apple example ends here. Being inspired by this conceptual approach is OK, but as a small B2B software company, you probably need to find alternative platforms to expose your value proposition to potential customers.
The dreadful statistics of outbound B2B lead generation
There are two ways you can feed the pipeline with potential customers:
Inbound: They find you
Outbound: You find them
Although most companies would prefer that customers called them, the reality is often the opposite.
They cannot generate sufficient customer opportunities relying on inbound inquiries only. Too many potential customers don't know you exist when they search the web, then your sites are not included on the first results pages of the search engines. Maybe customers just aren't looking for these type of innovative solutions, or they use different keywords.
When customers don't call you, then you need to call them. But who should you call? And how do you generate interest and engagement?
Before we get to the answers, let me share some disheartening facts with you:
Most of the people you call will not answer the phone. They are busy elsewhere. You will have to call them several times to get through. Some of them will never answer because they don't recognise your number.
Most of those who answer the phone won't talk to you. They despise salespeople, are busy with other cores or don't deal with the area you address. Some will refer you to another contact person, and some will not.
Most of those who are prepared to talk to you don't need your product just now. Some of them never will.
Outbound salespeople will testify to the enormous waste of time you must be prepared to spend to find just one potential customer that is genuinely interested in what you have to offer.
It is not unusual that salespeople engaged with outbound lead generation spent 75 per cent of their time reaching out to and talking to people that will not buy. Not now, not ever.
Making outbound lead generation profitable you must reduce the waste, and you must increase the conversion rates.
The one hundred per cent conversion rate
In the mid-1990s, I joined a software company developing industry-specific solutions for newspapers. The company, located in Copenhagen, Denmark, had one customer. My job was to find and win more customers. The territory was, in principle, the entire world.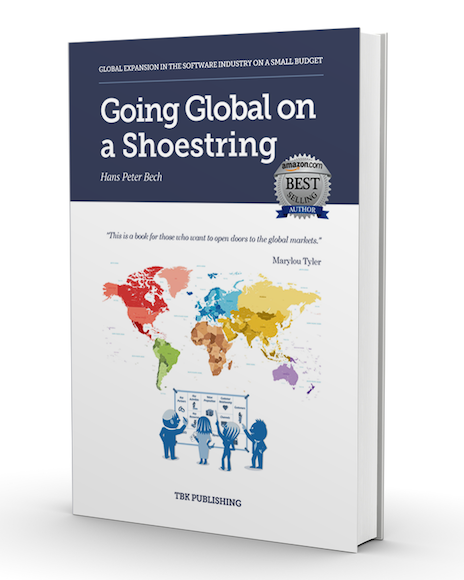 You can read the full case story in my recent book Going Global on a Shoestring, but I'll give my approach for generating leads here.
Due to our one customer's characteristics, I decided only to approach newspapers with a daily circulation of over 100,000 copies. I also decided to concentrate on markets where English was either the official language or a recognised second language for business conversations. I speak Danish, English, and German, but our pre-and post-sales consultants all spoke English only.
Using information from the newspaper industry organisations, I could quickly identify potential customers. I decided to focus my efforts on The Nordics, The UK, Ireland, The Netherlands, Switzerland, and Austria. Our single customer was in Brussels, Belgium so I expected that they would promote the solution domestically there.
We used two channels to generate leads.
A. Cold calling
B. Participating in conferences and exhibitions
Cold calling
As we did industry-specific solutions for newspapers, I knew that all newspapers in the segment were theoretically qualified leads. I also knew that landing a project was not a hit and run type of activity. We needed to build awareness and relationships with key decision-makers positioning our company for when a project became a reality. I had little ambition of being the one activating such a project. Instead, I could provide information and inspiration in the process of discussing how the various decision-makers could improve their business and how they could mitigate the risk any such project eventually would entail.
I didn't have a background in the newspaper industry and therefore knew no one. I had no network which I could leverage. All my sales calls were cold as ice on the North Pole, so I used a straightforward approach.
Having identified a newspaper that matched the Ideal Customer Profile, I looked up the CEO's name and called him or her. I rarely got through. Instead, I landed at her or his secretary. I explained why I was calling and that I was visiting their neighbourhood in six weeks and would like to meet with the person responsible for their IT-prepress platform. The secretaries were always (as in 100 per cent) very helpful, and after a call or two, I had the name of the person to whom I needed to talk. Sometimes it was the CEO, sometimes it was a person designated to replace their current IT-prepress platform, sometimes someone else, but mostly it was the IT-manager.
I now wrote a fax to that person suggesting a meeting. The next day I called to follow up.
In the beginning, I didn't prequalify any of the potential customers on their budget or timeline. I wanted to build a network first and a pipeline second. I was also interested in talking to potential customers who's business might be several years down the road.
My conversion rate was close to 100 per cent. Only when people were on vacation or out of the office, did they turn me down. They then offered that I could meet with someone else, which I often accepted when I was passing through anyway.
The first meeting
As I had initiated the meeting, they all expected me to present what I had to offer. I had a carefully crafted presentation, which I gave at some point and left behind in hard copies that they could distribute internally. However, by the end of the meeting, they had talked eighty per cent of the time. I had a series of questions which almost always ended up in a tour of the facilities where they presented their newspaper, introduced me to their colleagues and told me about their challenges.
After this first meeting, I had a good feeling for where in the pipeline the newspaper belonged.
Participating in conferences and exhibitions
The great thing about industry-specific conferences and exhibitions is that all the attendees are qualified. We worked hard to book meetings before any event, but we also picked up many leads from people walking the floors.
It was at such a conference, in Amsterdam, that we got our first lead in the USA.
——-
To be continued