Siemens is ready to deliver Soarian Clinicals in Denmark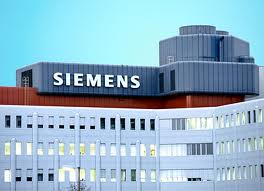 Siemens was obviously not happy with the rating they achieved in our recent article "How Danish healthcare authorities will create the short list for final software vendor selection." Siemens received the lowest score of the five long-listed suppliers.
Birgit Grøsfjeld, Sales Director for Siemens Healtcare IT in Denmark, has invited TBK Consult for a cup of coffee to tell us more about what Siemens has to offer in the IT healthcare field.
"We currently have more than 200 Soarian customers with 17 located in Europe," says Birgit Grøsfjeld, Siemens Healthcare. "We serve more than 450 facilities running Soarian Clinicals. We entered the EMR market over 20 years ago and our clinical reputation is well established. We have more than 5.000 employees in the healthcare IT division worldwide with competence centers all over Europe. University Hospital of Hamburg-Eppendorf is running Soarian Clinicals and is the first hospital in Europe to achieve Stage 7 of the EMRAM Award (Electronic Medical Record Adoption Model) from HIMSS Analytics Europe. Our competence centers in Hamburg and Malmø are providing support to the Nordic countries. With a staff of close to 170 professionals in our Nordic organization we are a serious player and deserve a better rating than what we were awarded by TBK Consult in the recent article."
Siemens Soarian Clinicals to the Danish market
According to Birgit Grøsfjeld Soarian Clinicals is a workflow-driven Healthcare Information solution designed to support and address the dynamic nature of  individual patient care. Soarian Clinicals offers more than 500 standard workflows. It enables healthcare organizations to manage processes, as well as clinical data, from beginning to end – across departments, disciplines, and care settings – to help improve operational efficiencies and the business of healthcare.
Soarian Clinicals supports hospital workflows thanks to:
The innovative Workflow Engine.
The adaptable, ergonomic user interface.
Web-based technology for the greatest possible flexibility.
Siemens in the Nordics
Siemens Nordic's experience with [slider title="EMR"] Electronic Medical Record [/slider] solutions are based on several solutions implemented in Sweden and Norway starting in the 1980'ies.
Siemens started implementing the DocuLive™ EMR solution in Norway in 1988. Main customers are Helseregion Midt-Norge, Oslo Universitetssykehus HF at Rikshospitalet  and Ullevål Universitetssykehus.
In Sweden, Siemens was commissioned to develop the local EMR solution "Melior," implemented in several regions and "landsting" now serving more than 80.000 users.
The Siemens Obstetrix system is used in a large number of hospitals and maternity clinics in Sweden and Norway. The system follows the pregnancy process all the way from maternal health care activities over the ultrasound unit's investigations, obstetric and maternity care and reporting. Obstetrix is integrated with various EMR systems in operation at hospitals in Sweden and Norway.
Siemens Healthcare IT in Denmark
In Denmark, Siemens has – over the last months – been working with Region Midt making radiologic records and images available through a central multimedia archive. The solution will also integrate with the national image index with the help of Siemens Healthcare multimedia archive.
Based on the Vendor Neutral Archive (VNA), syngo share, as well as the interconnection solution, sense®, a platform has been developed which enables users to share patient data within the region. Further, Midtjylland is the first area in Denmark which accomplished linkage to the lately established interregional imagine index (IBI).
Cooperation with SAP®
Siemens is working very closely together with SAP® also on systems for healthcare. Siemens has included SAP® technology components in the solution and uses SAP both for some of the patient administrative requirements as well as in Soarian Clinicals, especially for BI reporting purposes.
"Including Business Objects from SAP® in Soarian Clinicals, we can focus our development resources on the clinical functionality," says Birgit Grøsfjeld. "The combination of SAP® and Siemens in the development of IT healthcare solutions makes a European Power House vendor for the European healthcare providers."
Source: TBK Consult® and http://www.himss.org/
Related Articles