SOFT4 – From Lithuania to the Rest of the World
---
We had expected international activities to generate revenue much faster, but we have learned that it takes time to build the marketing frameworks, the partner program and the support organisation, as well as making the resellers comfortable with selling the products with their own resources.

Ugné Kontaré, business development manager at SOFT4
---
Although Lithuania is a small country with just 2.8 million inhabitants, Softera Baltic, a local Microsoft Dynamics value-added reseller (VAR) founded in 2008, was capable of building a very successful business in a very short time. Passing employee number fifty in 2012, the founders thought it was time to expand the market for their industry-specific solutions for property management, leasing/asset finance and factoring business. Realizing that running a service-driven national VAR activity would be very different from running an international ISV activity, the subsidiary SOFT4 was founded and Ugné Kontaré was hired to head the business development activities.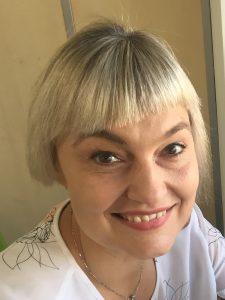 "We had several industry-specific solutions built on the Microsoft Dynamics platform for which we believed there would be a market in other countries," explains Ugné Kontaré. "However, we didn't know where to start and on which solutions we should focus."
The go-to-market approach
It was decided from the start that the go-to-market approach should be indirect through resellers. The experience working as a reseller for Microsoft could be used in SOFT4, but how to recruit resellers, from which geographies and with which incentives was still open to debate. Most of the questions answered themselves as the English product websites were released and the solutions were presented at international Microsoft partner events.
"We teamed up with our first reseller in Canada in 2013," says Ugné Kontaré. "There was an opportunity for which Soft4Leasing, our asset finance management and lease accounting module, was a perfect match."
Using local and international Microsoft partner events and joining industry conferences, SOFT4 tested the market and gradually narrowed down the international product portfolio to four solutions:
Soft4Lessee
Soft4Leasing
Soft4Factoring
Soft4RealEstate
"It may sound like a big portfolio for a small IT company," admits Ugné Kontaré, "but they are all extensions of Microsoft Dynamics 365 Business Central and they address issues related to financial and business management. Some companies need additional functionality – leasing or captive automotive companies also do factoring and some property management companies also make investments, financing their properties for the customers – and therefore need leasing functionality."
While SOFT4 is charged with business development, marketing, sales, product management and reseller recruitment and support, the product development is performed by Softera Baltic.
Internationalisation
SOFT4 has resellers in Germany, Albania, Estonia, Latvia, France, the UK, Ireland, Benelux, Norway, Romania, Kenya, Canada, USA, Bahrain, UAE, Cambodia, Laos, Myanmar, Philippines, Singapore, Sri Lanka, Maldives, Malaysia, Thailand, Vietnam, Australia, New Zealand, as well as Hong Kong and Indonesia; over 60 locations today. International revenue is on par with the Lithuanian Softera business.
"All our resellers are recruited based on customer opportunities," stresses Ugné Kontaré, "to become familiar with the solution, the industry and the revenue generation process. There is no point in recruiting a reseller and then waiting for something to happen. That only leads to disappointment on both sides."
SOFT4 invests heavily in global organic and paid inbound lead generation activities and have staff in place to follow up, qualify and develop them into warm prospects. SOFT4 does not engage in national marketing and lead generation activities competing with their resellers, but their international activities do generate leads directly. They also close the deals if possible before they hand them over to the resellers for implementation.
"The world has changed," Ugné Kontaré explains. "More and more companies are prepared to reach out to and engage with a supplier abroad. It all depends on the type of solution and the amount of consulting required for implementation and support."
Still, the most common scenario remains working hand in hand with the local partners. To support this activity SOFT4 has appointed a Partner Account Manager to work with all opportunities generated by the partners. Ugné Kontaré expects that the revenue share generated by and through the partner channel will grow to around 35 per cent in 2020.
It takes three to four years to build the platform
Ugné Kontaré had expected international activities to generate revenue much faster, but she has learned that it takes time to build the marketing frameworks, the partner program and the support organisation, as well as making the resellers comfortable with selling the products with their own resources.
"We are capable of winning customers and resellers in most countries," Ugné Kontaré says. "Now is the time to decide where and how to scale to market leadership."
So far SOFT4 has been able to manage the business out of their office in Kaunas in Lithuania, but realise that growing market shares beyond twenty per cent in another country requires a local presence and a wider reseller network. They can easily manage Europe from Kaunas. However, Canada, USA, New Zealand and Australia, that are showing the largest potential, will require a different setup. Ugné Kontaré knows that remote operations are expensive and difficult to manage. Growing from one or two per cent market share to twenty per cent is not impossible, but it's hard to predict when and how long it will take.
"I think we need deeper pockets before we make that move," Ugné Kontaré concludes.
---
This post is an excerpt from my book Going Global on a Shoestring